Members in Aquatic Invertebrates Research Group
Staff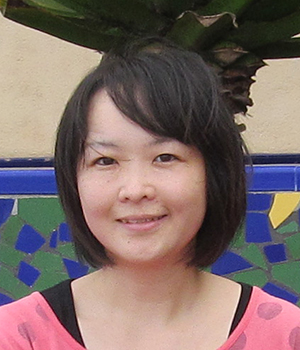 Kaori Wakabayashi (Assistant Professor)
Email: kaoriw (at) hiroshima-u.ac.jp
My interests are in the life history and its evolutionary patterns of marine invertebrates. Current research projects are to develop (1) a technique for sustainable seed production of slipper lobsters and (2) a technique for land-based production of sea urchin roe.

Students
Yoshiakira Iinuma (MSc)
Home country: Gifu
Favorite aquatic animals: catfish
Hobby: mountain bike
Research project:Relationships between phronimid amphipods and host zooplankton
Ryuuichi Sugimoto (Undergraduate)
Home country: Tottori
Favorite aquatic animals: goldfish, guppy, etc.
Hobby: running
Research project:Development of an artificial food for phyllosoma larvae of Japanese fan lobsters Ibacus ciliatus
Miki Noguchi (Undergraduate)
Home country: Fukuoka
Favorite aquatic animals: oyster, squid
Hobby: cooking, drawing
Research project:Effects of prey density on the amount of ingestion of ephyrae and metaphyrae of Aurelia coerulea
Mikito Inoue (Undergraduate)
Home country: Mie
Favorite aquatic animals: jack mackerel
Hobby: fishing
Research project:Effects of food on the quality of sea urchin roe
Akari Yoshimoto (Undergraduate)
Home country: Ehime
Favorite aquatic animals: jellyfish, giant isopod
Hobby: board games
Research project:Taxonomic studies on parasitic crustaceans of sea-stars
Research Assistant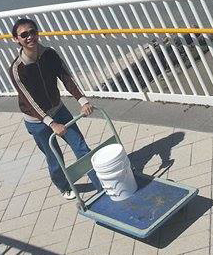 Benjamin Yew
Home country: Singapore
Favorite aquatic animals: jellyfish, lobster
Hobby: driving
Aoi Yoshimatsu
Home country: Hiroshima
Favorite aquatic animals: carp
Hobby: Hot stone spa, camping


◎Do you wish to join our research group? Go to the pages of Research and Recruitment.