Members
Tetsuro Hosaka (PI, Associate Professor)
Link to the profile of researcher at Hiroshima University
Miyabi Nakabayashi (Assistant Professor)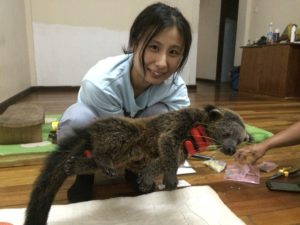 I have been working on tropical ecology, especially on frugivory and seed dispersal in Sabah, Malaysian Borneo since 2010. Recently, I am focusing on seed dispersal system of fig trees (Ficus spp.) And large-seeded plants such as durians (Durio) .Please visit my website ( https://sites.google.com/site/nakabayashimiyabi/ ) for more information.
Nakabayashi M, Inoue Y, Ahmad AH, Izawa M (2019) Limited directed seed dispersal in the canopy as one of the determinants of the low hemi-epiphytic figs' recruitments in Bornean rainforests. PLOS ONE, pone.0217590.
URL: https://journals.plos.org/plosone/article?id=10.1371/journal.pone.0217590
Truong Thi Anh Tuyet (Assistant Professor)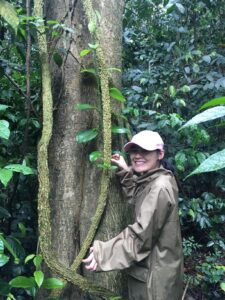 Nationality: Vietnam
Study Background:  I graduated MSc in Environment and Natural Resources at University College Dublin, Ireland under Irish Aid Fellowship in 2012. From 2015-2019, I pursued Ph.D. in assessing risks, impacts, and management of invasive plant species in Vietnam at Murdoch University, Western Australia. I have been working as a lecturer and researcher at Thai Nguyen University of Agriculture and Forestry with a specialization in species distribution and biodiversity conservation since 2010. From June 2021 to May 2022, I work as an Assistant Professor at Hiroshima University.
Hobby: Travelling, reading books
Email: truongthianhtuyet@tuaf.edu.vn
Mandal Mohammad Shamim Hasan (Assistant Technical Staff)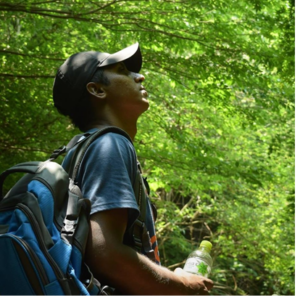 Nationality : Bangladesh
Background : Recently completed Ph.D. (September 2020) from Hiroshima University and currently working as an Assistant Technical Staff (Researcher)
Doctoral Thesis : Remote Sensing of Mangrove Forest Dynamics in the Sundarbans (Supervisor: Tetsuro Hosaka, Ph.D.)
Current research: Currently my research focuses on the Sundarbans mangrove forests and identifying various ecological issues using open sources GIS and remote sensing techniques
Hobby : Photography, Travelling, Soccer
E-mail : mandal "at" hiroshima-u.ac.jp (please replace "at" with @)
Tomohiro Watazu (D3)
Nationality : Japan
While working at junior high school, I am studying at Hiroshima University.Currently, I am researching the interaction between plants and pollinators in wetlands of Shimane Prefecture.I would also like to apply this research to science education.
Hobby : Soccer, Fishing
E-mail : watazu_tomohiro1229@yahoo.co.jp
Truong Mai Van (D3)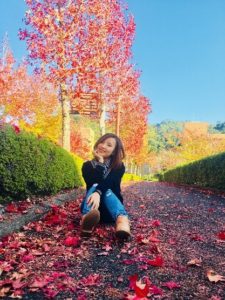 Nationality  : Vietnam
I have recently completed my Master's degree on March, 2019 in Hiroshima University. After that, I further my studies by pursuing a Phd degree. My research is about human and nature interaction with a focus on urban areas.
My hobbies are playing piano and reading books.
Email : d196011 ″ at "hiroshima-u.ac.jp (please replace" at "with @)
Mohamad Ashraf Bin Abdul Mutalib (D1)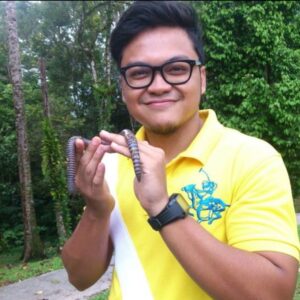 Nationality: Malaysia
Background: I had completed B.Sc. in Zoology at Universiti Malaysia Sarawak and Msc. in WIldlife and Ecology Management from Universiti Putra Malaysia. My research primarily focuses on the arthropod biodiversity in monoculture and polyculture farming in oil palm production landscapes. I am interested to learn about improving the current agriculture landscape for the arthropod population to thrive in a modified environment. I am currently doing my Ph.D. on the soil arthropod diversity in different agricultural landscapes.
Hobby: Badminton, Futsal and E-Sports
Yidan Fan (M2)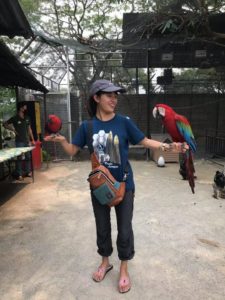 Nationality: China
Background: I have completed a bachelor's degree in Arts from Heilongjiang University, China. However, I always have an interest in ecology and wildlife conservation. I care a lot about the environment.
Currently, I'm doing the second year of Master's degree. My research focusing on using social media data to understand human nature interaction in tropical rainforests.
I Love taking photos, traveling, playing guitar, Chinese traditional calligraphy …
Email : danneylalalala "at" hotmail.com (please replace "at" with @)
Hasil Khan (M1)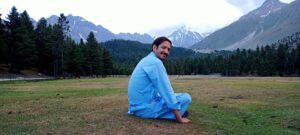 Nationality: Pakistan
Background: I am a Forester. I have done M.Sc in  Forestry from Pakistan Forest Institute, Peshawar, Pakistan in 2015 then I joined Pakistan Agricultural Research Council (PARC), Islamabad, and working as Scientific Officer, (Range Management, Forestry). Now I have been nominated for a master's degree through JDS Scholarships at Hiroshima University, Japan.
Research:      My current research focuses on Forest Ecosystem Conservation through a multidisciplinary approach.
Hobbies:       Hiking, Fishing, Playing volleyball
Email: hasilkhan34@gmail.com