Tentative Agenda

May 8th, 2002
afternoon (Koji and volunteers)
Set up stations and backsight to put stakes and to get coordinates.

May 9th, 2002

1. Introduction (08:00 -- 08:30 lecture room)
Principles of measurement, precautions for operation.

2. Topographic survey (08:30 --11:00 somewhere in campus)
Setup [centering, backsight, coordination]
Linear features, general topography, and profiles.
Use of portable GPS to determine geographical position and orientation.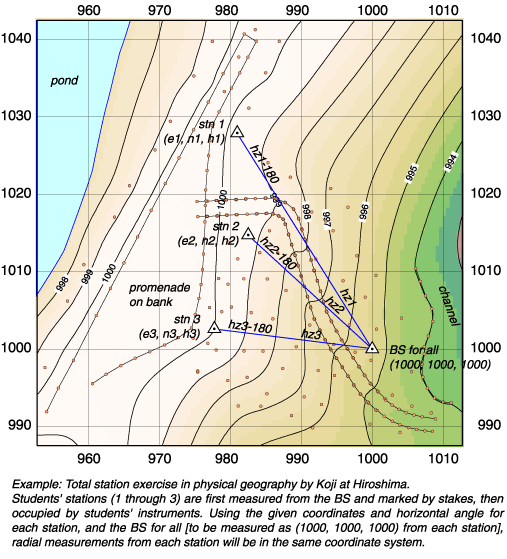 Plan for the survey
3. Wall mapping (11:00--13:30 including lunch break: outside a building)
Map a real scale trench-log mural [to be printed on 2 rows of 32" by 10 m roll paper].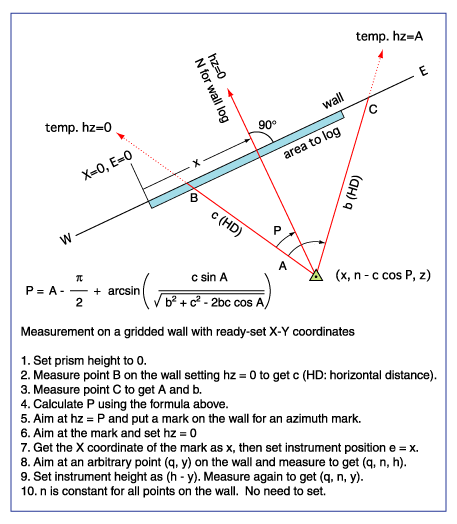 Mapping an exposure with grid lines
4. Data retrieval (13:30--14:00 lecture room)
RS232C interface to PC/Mac using term application.
Distribute the data to all participants using PCMCIA card, zip, CD, or memory stick.

5. Data processing and map drawing (14:00--16:30 lecture room)

6. Conclusion (16:30--17:00 lecture room)