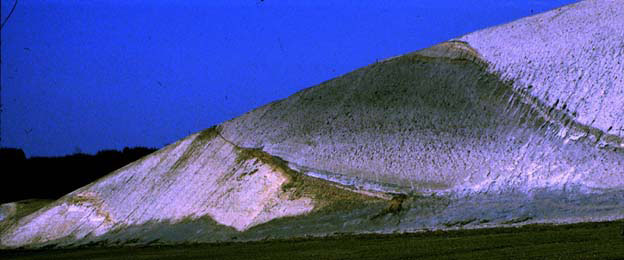 Kutcharo Pyroclastic Flow Deposits V, IV, and I near Abashiri
---
K. Okumura [1996] Tephrochronology, correlation, and deformation of marine terraces in eastern Hokkaido, Japan. Geographical Report of Tokyo Metropolitan University, 31, 19--26.
[Abstract] Tephrochronology of Akan, Kutcharo and intercalating exotic marker tephras innovated the chronology and correlation of Middle to Late Pleistocene marine terraces in eastern Hokkaido The vertical displacement of M1 and older paleoshorelines along the Okhotsk Sea indicates two distinctive uplift zones of Abashiri and Shiretoko. On the Pacific coast, respective gentle eastward tilting and westward bending in the east and in the west of Abashiri tectonic line evidence active thrusting beneath. The westward shift of the Kurile forearc sliver accounts for the thrusting at the Abashiri tectonic line in the outer Kurile arc and the growth of dextral en echelon ridges in the inner arc.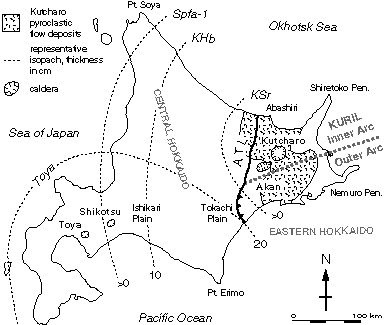 FIGURE 1 Distribution of Late Pleistocene marker tephras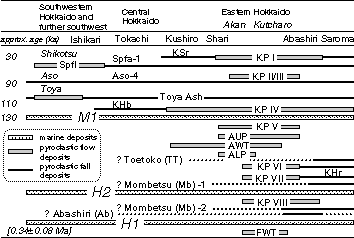 FIGURE 2 Chrono-stratigraphy of Middle to Late Pleistocene marker tephras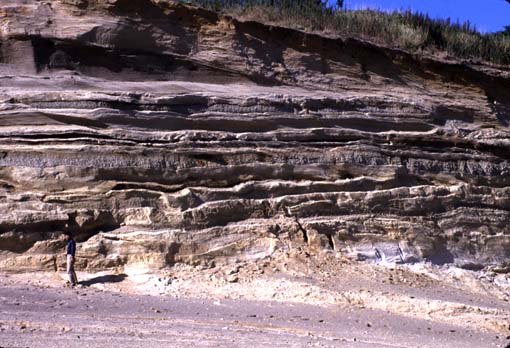 Late Pleistocene tephra section near Abashiri. KPIV to KP I and above including exotic marker tephras of Spfa-1, Aso-4, Toya.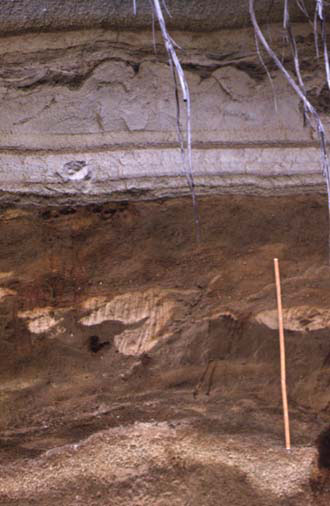 Severely disturbed Spfa-1 [yellow layer in the middle: 35 to 40 ka] underlain by phreato-plinian pumice and ash fall layers proceeding KP I east of Abashiri. The disturbance is owing to cold climate during the Glacial age.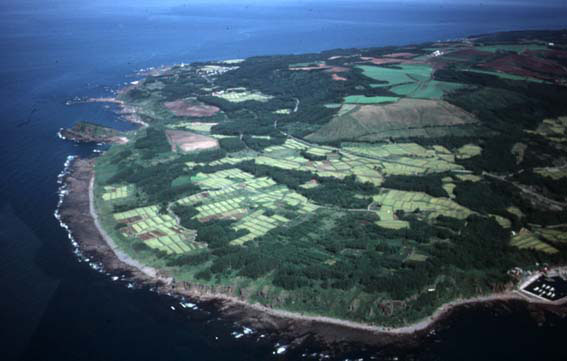 Marine terraces in northern Japan. The former shoreline of each terrace indicates vertical crustal movement since its formative age.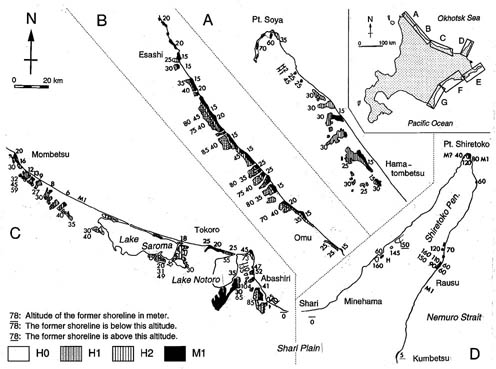 FIGURE 3 Marine terraces and their former shoreline alititude along Okhotsk Sea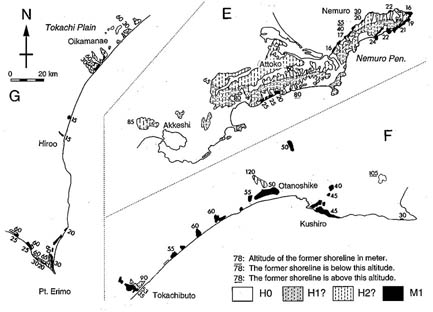 FIGURE 4 Marine terraces and their former shoreline alititude along Pacific Sea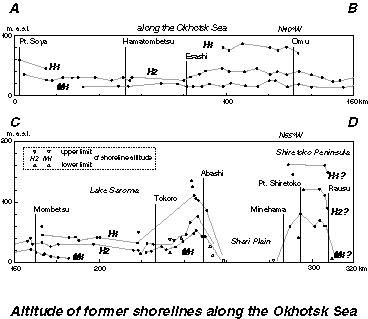 FIGURE 5 Regional crustal movement along Okhotsk Sea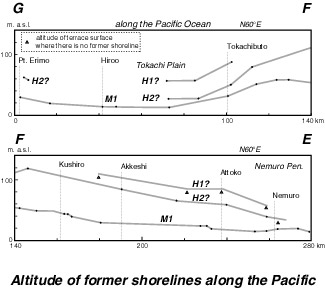 FIGURE 6 Regional crustal movement along Pacific Ocean

---
Kimura, G., Rodzdestvenskiy, V.S., Okumura, K., Melinikov, O., and Okamura, M. (1992) Mode of mixuture of oceanic fragments and terrigenous trench fill in an accretionary complex: example from southern Sakhalin. Tectonophysics, 202, 361-374.
---
Okumura, K. (1989) Active Structures of the Northern Japan. Geological-Geophsical Mapping of the Pacific Region, Symposium (Yuzhno-Sakhalinsk, USSR).
---
Okumura, K. (1989) Quaternary Regional Crustal Movement in Continental Collision Zone of Hokkaido, North Japan.Conference on Geomorphology, Man and Natural Resources and Symposium on Natural Hazards and Their Impact (Ankara, Turkey), 60-62.
---
Okumura, K. (1988) Recurrence of Large Pyroclastic Flows and Innovation of Volcanic Activity in Eastern Hokkaido.Proceedings of Kagoshima International Conference on Volcanoes, 518-521.
---
Okumura, K. (1991) Quaternary Tephra Studies in the Hokkaido District, Northern Japan. The Quaternary Research, 30, 379-390.
---
Okumura, K. (1988) Collision Tectonics in Hokkaido North Japan. Tectonics of Eastern Asia and Western Pacific Continental Margin (DELP Publication 22), 94-96.
---
Sakaguchi, Y., and Okumura, K. (1986) Interglacial Climate and Relic Red Soils in Northern Japan Based on Pollen Records of Interglacial Deposits in Eastern Hokkaido. Bulletin of the Department of Geography, University of Tokyo, 18, 29-48.
---
to Koji's Home
---
E-mail: kojiok@ipc.hiroshima-u.ac.jp

26 October 1996
---