Next
Previous
Index
---

Integration of components in a map

grdimage budo.grd -R975/1035/985/1045 -JX15 -Cbudo.cpt -P -K >budo1.ps
grdcontour budo.grd -R -JX -C1 -P -A- -O -K >> budo1.ps
psxy lines.prn -R -JX -W2 -M -O -K >> budo1.ps
psxy points.prn -R -JX -Sc -O >> budo1.ps

Shade, contours, lines, and points are plotted in a single file.
-K keeps the PS file open for append.
-O append the data without prologue and header.
-O without -K add closing data set for the file.
> redirects the output to a new file.
>> appends the output to an existing file.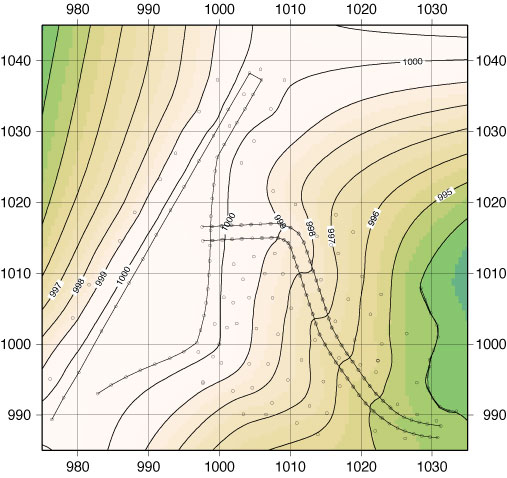 ---
Next
Previous
Index