Two lab members just finished their master thesis presentations today.
Tigulo April Ann Demetrio
"Slum relocation or in-situ redevelopment: What are the impacts of displacement?"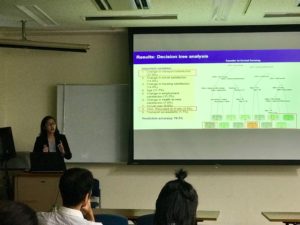 Zusnita Meyrawati
"GIS-based multi-criteria decision-making approach for site selection of cross-docking facility in a retail supply chain"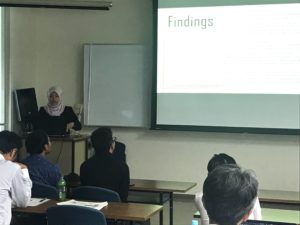 They are the very first students of our lab, and did excellent job. I'm very happy that both of them got the Excellent Master Thesis Awards (April san got the First Place of Excellence, and Nita san got the Second Place of Excellence). Congratulations and best wishes for your continued success in the future.