The Laboratory of Plant Physiology and Biochemistry congratulates Ms. Un Sovannary, and Mr. Mehedi Hasan for their outstanding research achievements.

All of you fully deserve today's successes.
Congratulations!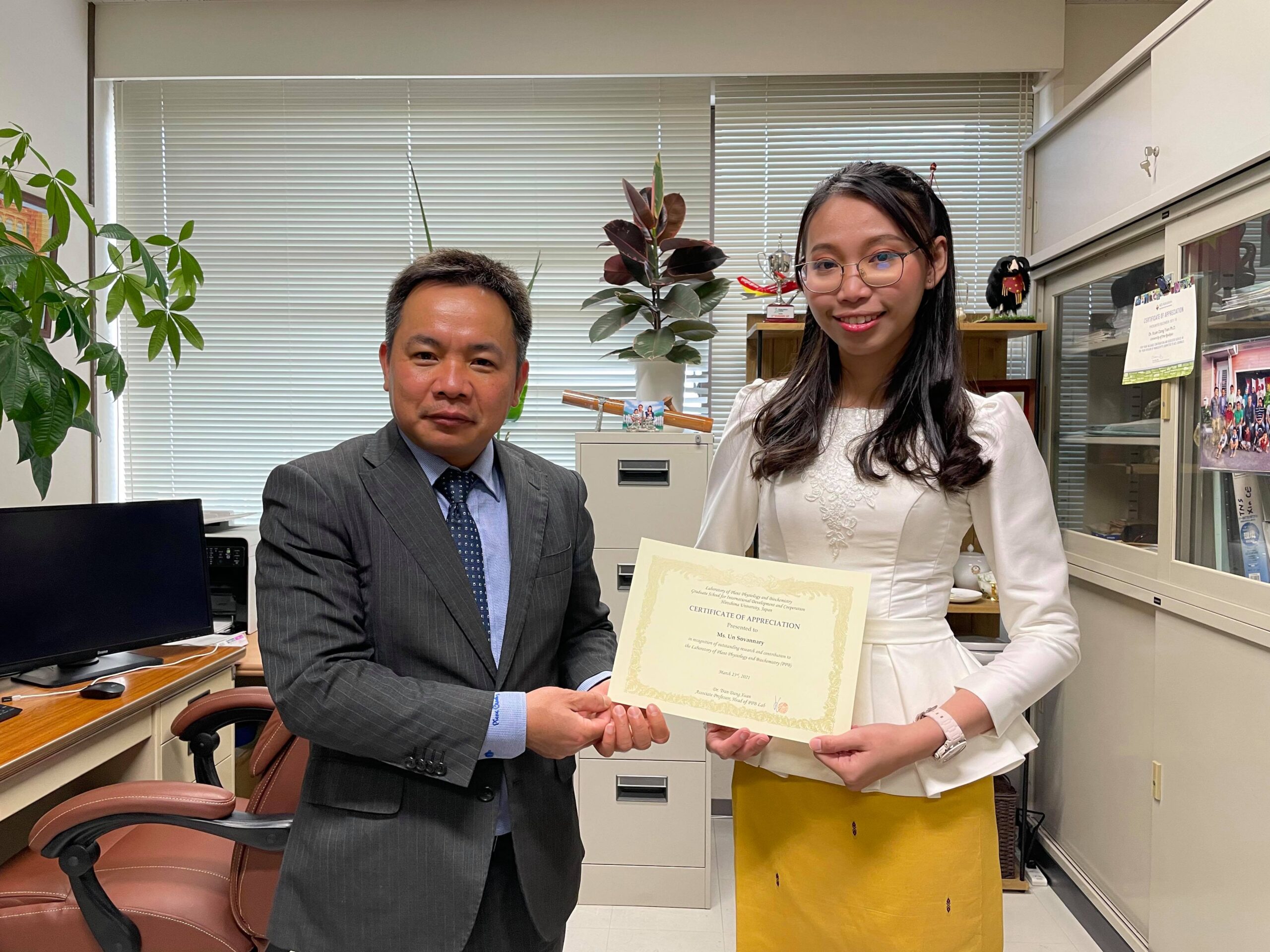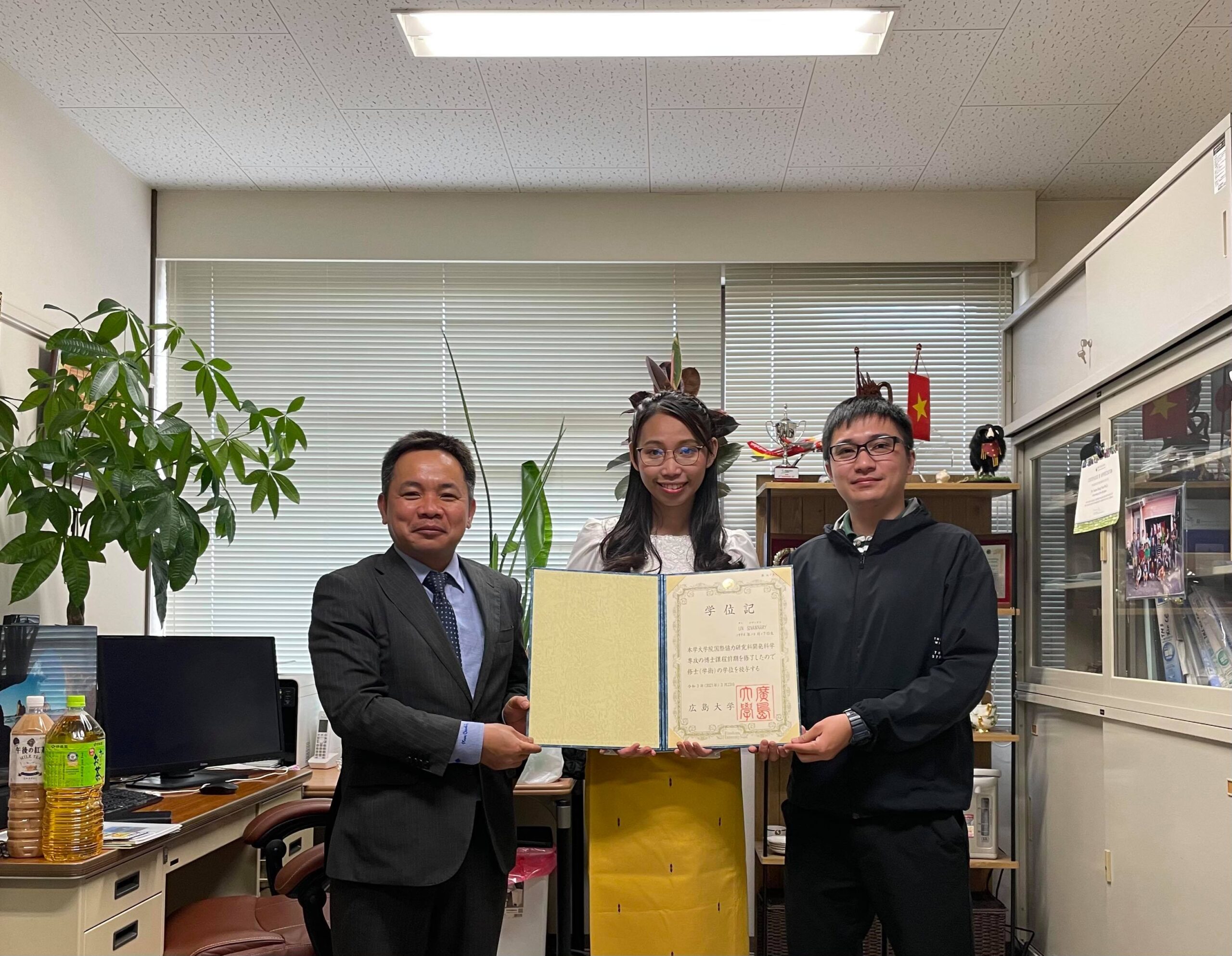 Ms. Un Sovannay completed her Master's course with an outstanding and significant study;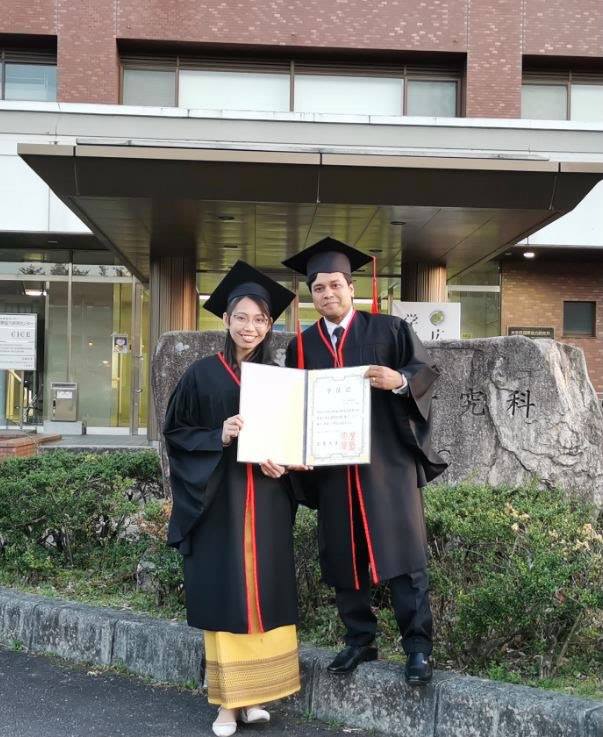 Mr. Mehedi Hasan (right) completed Master's course and passed the Ph.D. exam to continue studying in our Lab.

Hope you guys will get more achievements in the future.